Welcome to Roboshield
Roboshield is a robotics oriented shield for the Arduino Mega.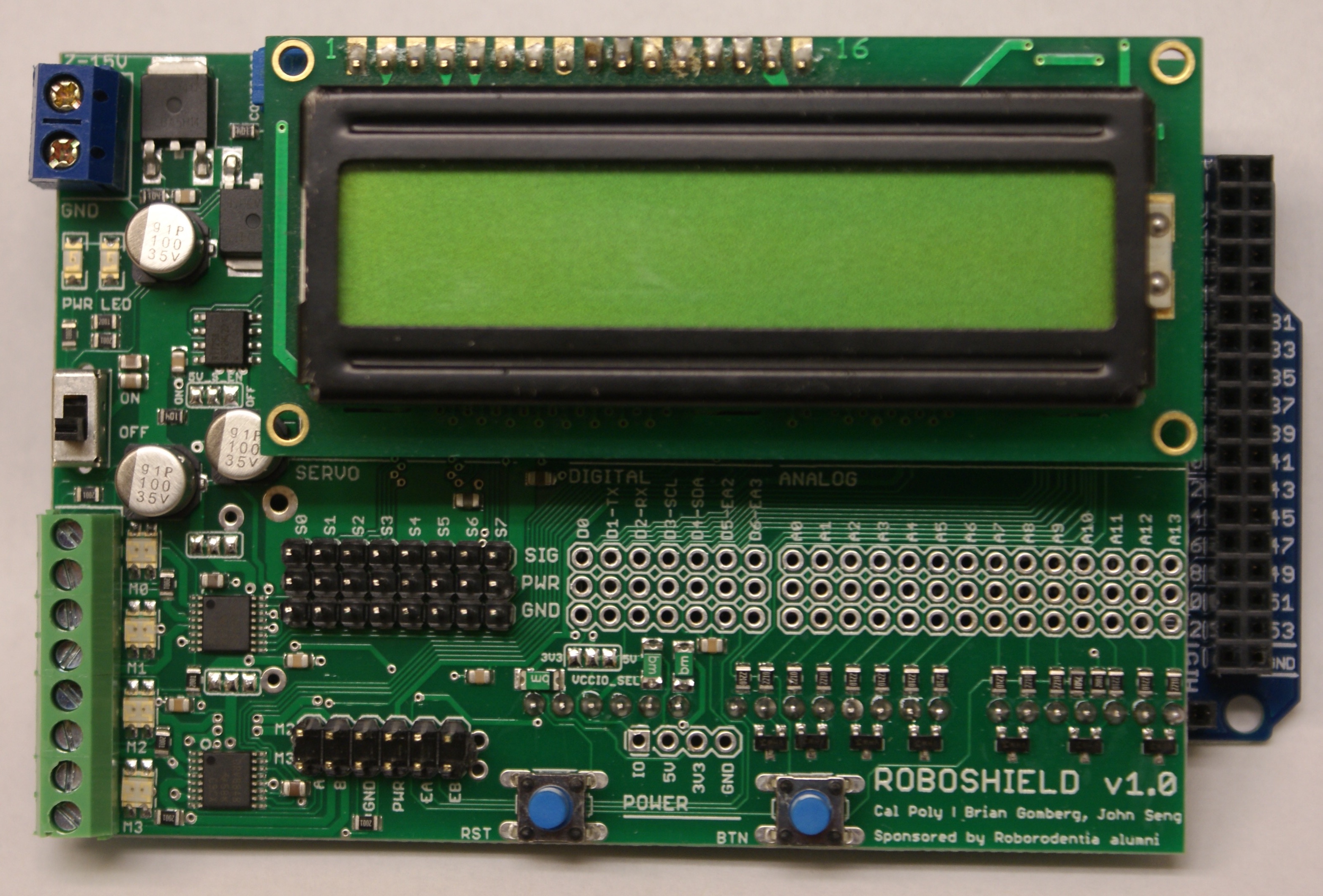 Features
14 analog inputs
up to 7 digital I/O pins
4 x 2 Amp DC motor outputs (DRV8848 H-bridge)

2 of the outputs support Pololu 6-pin motors with software support for reading encoders

8 RC servo outputs
servo power regulated to 5V
1 software controlled LED
16x2 LCD
battery voltage monitoring
7-15V input voltage
on/off switch
protection

reverse power input protection
input pins protected against high voltage application

support for the GY-521 accelerometer/gyroscope breakout board
external servo and motor supply capable
Authors and Contributors
The Cal Poly Roboshield was designed by alumnus Brian Gomberg (CPE 2013) and faculty member John Seng. The project is sponsored by Roborodentia alumni.